Get your very own exclusive I ♥ bookoo.com car decal, just like the one you see below. Those in the exclusive club also have a FREE LIFETIME PREMIERE membership, for as long as you wear it proudly (we actually did the math, and it's like a $34,812 value or something. or more if you live a really, really, really long time!)
We just ask that you post a new, updated picture of your amazing decalized car to this page every 6 months. And we'll keep renewing your upgrade to infinity and beyond!
Note: the decals only come in one incredibly awesome size. That's why they're so cheap!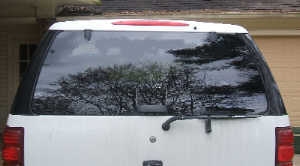 I ♥ bookoo.com
Order your decal (only if you live in the area!)
When it arrives, put it on your back window (instructions)
Post your picture on this page
We'll update your account! Easy as pie. :-)
P.S. We ask all the Clubbers post an updated picture every 6 months.